Emily Winchell joined Boston Orthopedic and Spine in 2021 after completing her double masters in Physician Assistant studies and Healthcare Informatics at Northeastern University.
In the clinic, her special interests include sports medicine and the diagnosis and treatment of orthopedic spine conditions including spinal stenosis and arthritis.
Outside of the clinic she enjoys skiing, hand-cycling and kayaking.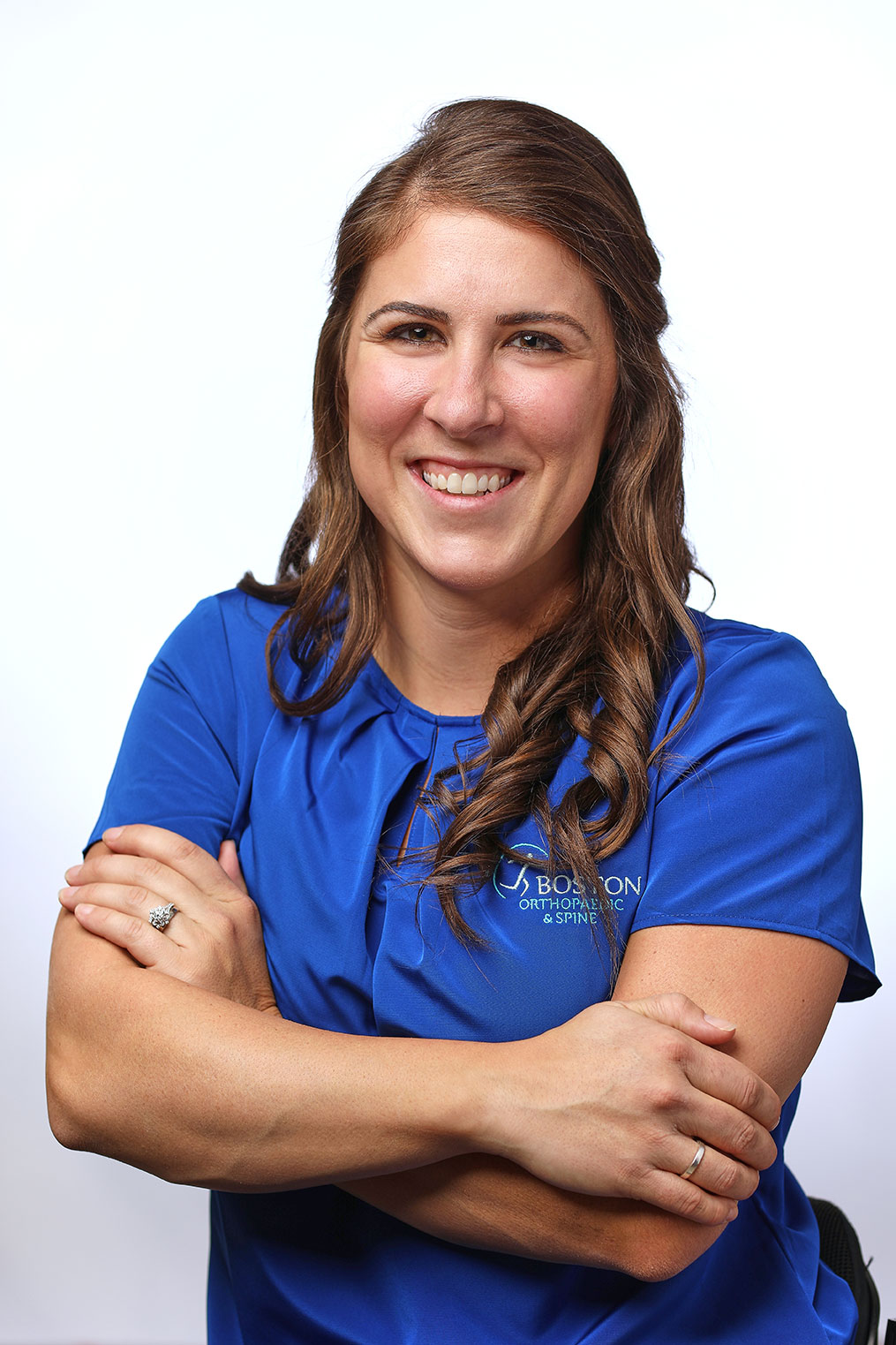 Specialties:
Sports Medicine – Specializing in Treatment and Conditions of:
– Spine care including: Cervical, Thoracic, Lumbar
– Shoulder
– Knee
– Ankle
– Trauma/Fracture Care
– Ruptures/Tears (Quad, Achilles, Biceps/Triceps, Calf, etc.)
– Clavicle
– Ultrasound Guided Injections
– Hip/Groin
– Baker's Cysts
– Compression Fracstures of the Spine
– Other Sports Injuries
Education
Northeastern University, Boston, MA
Available Locations
– Chestnut Hill
– Brighton
Trusted by Top Teams & Healthcare Institutions

Get an accurate diagnosis and treatment plan
from our expert physician team.